Body Solid AB Wheel (BSTAB1)
-Dimensions: 10"L x 8"W x 8"H.
-2 Wheels for added Stability.
-Comfort Rubber Grips.
-Light Weight & Portable.
-Tone & Strengthen: Abdominal, Arm & Shoulder Muscles.
Click on Image for more Information.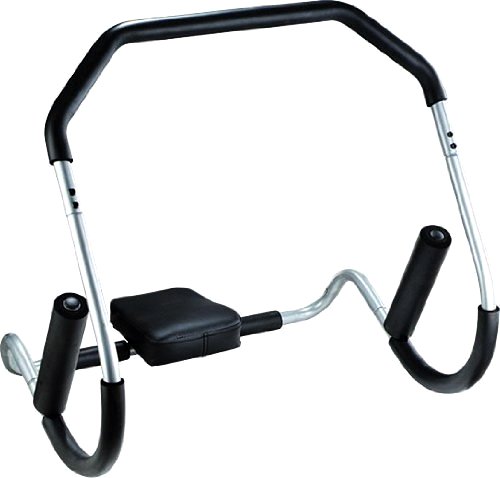 AB ROLLER
- Firms and flattens stomach.

-Arm Rest for a more Comfortable workout.

-Padded Head Rest to reduce Stress on Neck.

- Dimensions:29.25" x 31.25"
AB SLING (AAB2)

-Solid Steel Carabineers 1000lbs Rating.

- Portable and Light Enough to Travel with.

-Dimensions:8.5"Wide x 1"Thick.
Click Image For More Information.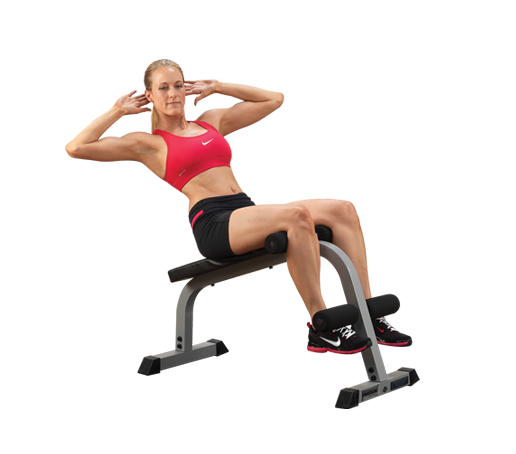 POWERLINE PAB139X AB BENCH
-Oversized 8" Foam Rollers.
-18 Degree Fixed Decline Position.
-Dimensions: 40"L x 20"W x 24"H.
GCAB-360 CAM/AB
-Patented Reverse Crunch Technology.

-Fully Adjustable Resistance- Upper Back& head Support.

-Dimensions: 61"L x 33"W x 36"H.

Click Image for More Information.
GAB-100 AAB2
-Suitable for sit-ups, abdominal work and upper body work-outs.

-Leg Support with High Density Support Foam.
Click Image For More information.