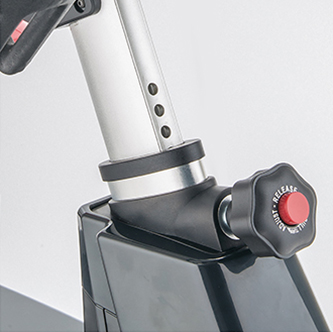 Easy and Secure

Adjustments
- Large overall adjustment range which provides the most appropriate bike fit for a broad range of users.
- Micro adjustments and pop pin adjustments allow users to set the seat and handlebar relative to height and body type.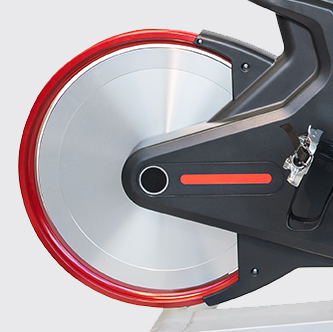 Smooth Drive System
- Multi-ribbed belt drive for a smoother and quieter ride with less maintenance
- Magnetic eddy current brake system offers a cleaner user experience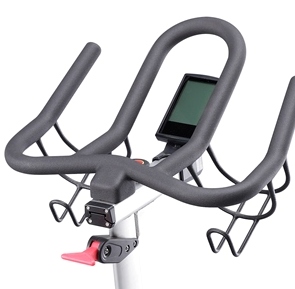 Ergonomic Handles
- Biomechanically designed and user tested to ensure a comfortable, yet effective workout.
- Precision resistance braking lever allows riders to gauge resistance and watts.
Multi-Purpose Pedals
- Dual sided pedals provide a hard surface for riders wearing soft sole shoes.
- Includes SPD pedal clips for those wearing cycling shoes.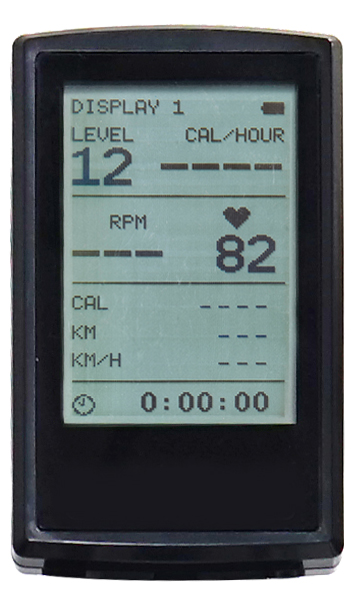 Console Functions
Time
Rate Per Minute
Distance
Calories Burned
Heart Rate
Watt
Gear